environmental Construction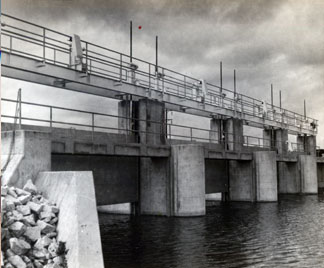 L & A Contracting Company can offer complete construction services for land or marine operations. Our facilities in Hattiesburg and on the MS Gulf Coast allow for the transport of components by rail, highway and barge. We can undertake any size project, and any combination of foundation, structures and facilities. L & A can provide innovative construction techniques, gathered from our years of experience, to aid customers in timely and economical completion of their projects.
DREDGING
EROSION CONTROL
LEVEE CONTROL
LAGOON CONSTRUCTION AND MAINTENANCE
SEWAGE TREATMENT PLANTS
For environmental projects, L & A is capable of investigating the potential site (s) for contamination; reviewing possible remediation options and developing cost effective, site specific treatment and monitoring alternatives for review and implementation. With the job scope and the desired remediation objective defined, L & A is capable of implementing the selected remediation program in its entirety.